Celebrate the Freedom of Summer With Festive & Fun Wine Glasses from Bottom's Up by Gift Essentials
Warmer weather brings outdoor celebrations, trips to the beach, and entertaining gets kicked up a notch! At Bottom's Up by Gift Essentials, we're already in the spirit of summer. Wesay it's never too soon to get out those beachy, fun and colorful wine glasses.
These designs don't stop at the stem! Bottom's Up is the only full body artwork wine glasses that are designed and painted by hand from the top of the glass bowl to the foot.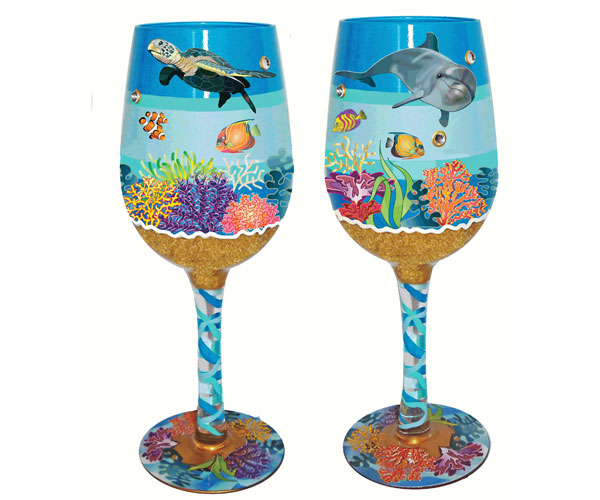 Take a trip under the sea with our "Underwater" glass. This glass features your favorite sea plant-life and animals. Collect some seashells with our "Seashore" style wine glass. Chill on the beach and soak up some sun with the "Beachy Fun" glass (don't knock your glass over with a wayward beach ball!). Relax to the sounds of the beach while watching the birds and enjoy a glass of wine with our "Seaside" style.
Check out these and other beautiful wine glass styles from our "Collections"menu.
Posted Date: 2017-04-29